Meet the Crazy Daisy Crew
Who Are We?
We are a small group of professionals with a wide range of experience: 4 MS Degrees, 1 PhD, more than 70 years of combined music performance and recording experience, plus engineering/acoustics credentials. Audio production work is our job, our career, our passion, and we love it!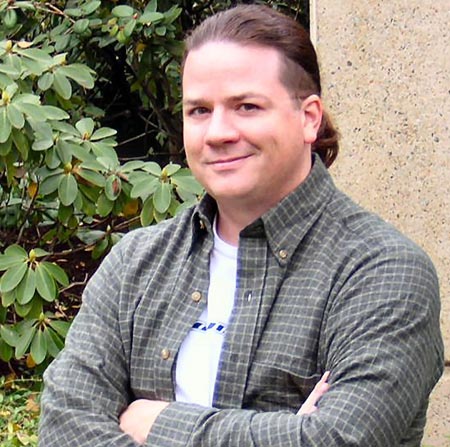 Erik Veach Audio Engineer, Guitarist/Bassist
As the son of a performing musician, Erik's ear for music developed from an early age. Picking up the guitar as a teenager and later the bass, his affinity for songwriting led him naturally toward recording and audio engineering. Developing further specialties in sound and acoustics, he went on to earn a master's degree in physics, an EIT in engineering, and became a fully elected member of the Institute of Noise Control Engineering.
Erik's dual interests in music and science inspired him to merge his two career paths into one. He founded Crazy Daisy Productions in 2001, bringing together his knowledge of acoustics and sound with his love of music and audio engineering. Erik has since mixed and mastered hundreds of albums in nearly every genre and continues at Crazy Daisy as engineer and studio musician. Erik specializes in HipHop, Pop, R&B, Gospel, and Electronic music genres, but also often works with Rock, Country, and Contemporary Christian music.

Erik's LinkedIn page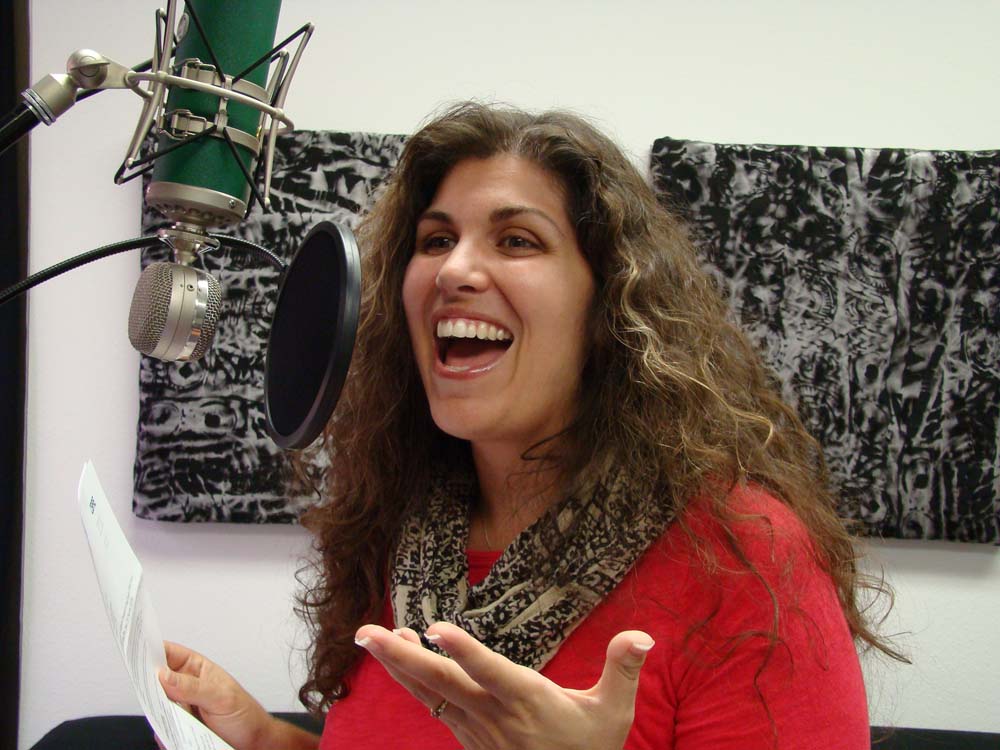 Darya Veach Studio Manager, Vocalist
Darya discovered her love of music as a child. Embracing the vocal arts, she explored the performance realm initially in musical theater and with small vocal ensembles. She later went on to collaborate with musicians in various genres, pursuing songwriting and recording.
A strong interest in human behavior and research led Darya to earn a Master's degree in psychology. She spent several years thereafter working in the non-profit sector as a project manager for large research organizations. Reconnecting with her musical roots, she joined Crazy Daisy in 2010, bringing her administrative skill and vocal talents as studio manager, studio musician and vocal specialist.
Brett Wartchow Audio Engineer, Composer
Brett is a composer, sonic artist and intermedia collaborator. His work spans a number of expressive forms including acoustic concert pieces, interactive electroacoustic and multimedia works, experiments in physical computing, and installation. His most recent work investigates the intersection of sound, physical gesture and collaborative space.
Brett's interest in music production stems from his years performing and recording with jazz and rock groups. He has worked with Crazy Daisy Productions since 2005 as an engineer, studio musician and production consultant. Brett holds advanced degrees in both Composition and Intermedia Music Technologies and is currently teaching music history and theory courses in Minnesota as well as continuing his work with Crazy Daisy Productions.
Joel Albrecht Audio Engineer, Drummer
Joel has worked in the music and entertainment industry for over 20 years. As a drummer, he worked and played in many studios between Southern California and Oregon, such as A&M Records and 4th Street Sound in the Los Angeles area, and Gung Ho Studio and Don Ross Studio in Eugene. It was through these experiences that Joel learned the art and technique of recording. He has since spent thousands of hours recording, mixing, mastering and editing music at his home studio and elsewhere.
Joel has worked as an engineer and studio drummer for Crazy Daisy since 2007. His passion for music and the recording industry leads him to be ever ready to collaborate with fellow musicians and engineers, and vigilantly keeping up with the frequent changes in technology and the industry overall. Joel specializes in Rock, Country, and Jazz music, but also works with Pop and Hiphop genres frequently.

Joel's LinkedIn page
Melissa Putzke Graphic Designer, Vocalist
Melissa's affinity for art came at an early age, learning to draw cartoons as a child to keep from getting bored at times when sitting still and being quiet were required. Her interest turned toward fashion design and later toward landscape architecture, for which she earned a Masters degree, enabling her to combine her love of art with her love of the natural world. It was through the course of her college education that she became trained and skilled in electronic media and graphic design.
Singing since childhood, Melissa has a deep-rooted passion for music and songwriting as well. Her band, Notions of Now, is currently working on their second album. Melissa brings her love of music and well-honed artistic skills to Crazy Daisy as graphic designer since 2008, assisting clients with album artwork, layout, and visual design. As an accomplished vocalist, Melissa can also provide added backing vocals to a variety of song styles.

Melissa's LinkedIn page
Some of our fabulous studio musicians:
Markus Covello Markus playing piano in a YouTube video
Ben Larsen Ben's LinkedIn page
Kris Gillmore - lead guitar
Anna Stafford Anna's LinkedIn page

Learn more about Crazy Daisy Productions.