About Crazy Daisy Productions

Professional Online Audio Mixing & Mastering, Sound Editing, Voiceover and Narration, Track Addition and Replacement, plus Recording, Acoustics, and Soundproofing Consulting Services
Crazy Daisy Productions is an audio production studio located in central California offering a wide range of online audio services to artists, studios, businesses, music libraries, and audio enthusiasts all around the world, from amateur hobbyists to performing professionals and everything in between, in every genres and style of music and sound imaginable.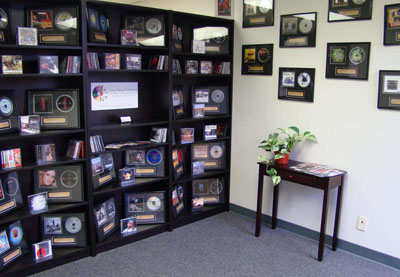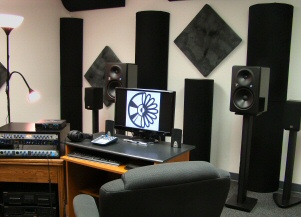 Crazy Daisy Productions History
Founded by head sound engineer Erik Veach in 2001, Crazy Daisy Productions first began as an audio mastering studio in Eugene, Oregon. Using a proprietary software program he developed, Erik's unbeatable talent, keen ears and friendly manner Crazy Daisy quickly became the mastering facility of choice for many independent musicians across the country and around the globe, introducing the idea of online mastering as a reliable and affordable option for quality professional sounding results.

Crazy Daisy Productions has since grown and expanded its services to include mixing, production, editing, video sound mastering, voiceover and narration services, and acoustics consulting.
Crazy Daisy Productions has evolved over time, providing relevant audio post-production and sound consulting services germaine to the needs of contemporary artists, studios, and businesses. We are currently located near beautiful San Luis Obispo, California, but our clients span the entire globe.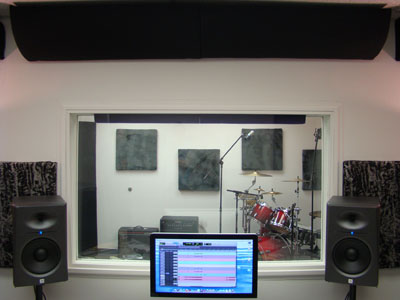 Erik Veach - Founder/Lead Engineer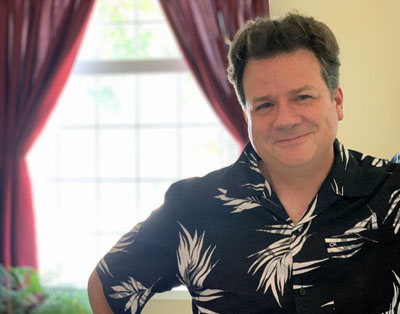 As the son of a performing musician, Erik's ear for music developed from an early age. Picking up the guitar as a teenager and later the bass, his affinity for songwriting led him naturally toward recording and audio engineering. Developing further specialties in sound and acoustics, he went on to earn a Master's degree in Physics, an EIT in engineering, and became both a fully elected member of the Institute of Noise Control Engineering and inducted as a voting member of the Recording Academy (Grammy awards).


Erik's dual interests in music and science inspired him to merge his two career paths into one. He founded Crazy Daisy Productions in 2001, bringing together his knowledge of acoustics and sound with his love of music and audio engineering. Erik has since mixed and mastered countless thousand tracks in nearly every genre of music and continues at Crazy Daisy as lead engineer and acoustics/recording consultant.



LinkedIn page for Erik Veach
Some of Erik Veach's publications and appearances:

A few examples of the clients we've worked with during the 18 years we've been providing audio post-production services
Leandra Ramm - acclaimed vocalist with many tv spots and cruise ship show appearances
Careless - Walt Kosar of Careless was featured in Guitar Player Magazine
Karin Hougaard - multi award-winning South-African vocalist, artist, and writer
Foad Manshadi - song "Aroom Aroom" was featured on the Season 6 Premiere of Sons of Anarchy
Oso Slick - Van's Warped Tour hiphop artist
LectricKramer - their video "Detroit City" has almost 600,000 YouTube views
State of Oregon - narration recordings of state voter's pamphlet for visually impaired
Tunedge - The TunEdge music library is used by Turner Broadcasting, Fox, CBS, ABC, NBC, HBO, VH-1 as well as hundreds of radio and TV stations
Gran Great Momola - Capitol Latin artist whose videos have tens of thousands of views on YouTube
DJ King Sams - Dancin on Air mixed and mastered by Crazy Daisy has over 100,000 views on YouTube, One Life mixed and mastered by Crazy Daisy has over 1.3 Million views on YouTube
Laurie Z - Late pianist and Sony Disklavier spokesperson whose album "Roots" was considered for 8 Grammy nominations
Artefekz Muzik - Electronic music label that includes a track included on Martin Gore's (Depeche Mode) must-hear list
David Marks & the Marksmen - David Marks is an icon of American Rock History as one of the original Beach Boys, performing on their first 4 album
Patsy Moore - Accomplished Warner Brothers artist with multiple albums
Johnny Mo - Johnny Mo's album "A New Direction" debuted at #1 in Billboard Magazine for New Gospel Releases
Lisa Coppola - performing songs written along with Anthony Krizan (Spin Doctors) and songs written by Anthony and John Waite
Noreen Crayton - Winner of IMA Best Gospel song award, also appeared as a guest vocalist on Ronnie Milsap's Grammy winning album
Tah Phrum Duh Bush - Nominated for best hiphop album IMA award
The Bass Mint Bros - Mwalim of the Bass Mint Bros. is a two-time NE Urban Jazz award winner
zhonray - winner of listener favorite country song in the UK
Youngbodzy - Grammy nominee contender
Rell Jerv - Appeared on The Four, vocal talent show on Fox TV, also a Grammy nominee contender
Janie Henderson - song "Loveliest" appears in the Netflix original movie "The Last Summer"
Ziv Tamari - Album of traditional Mediterranean instruments considered for International Grammy Nomination
Links to online sound and music resource pages
We've assembled a list of a few useful resource pages to assist you with your music production, promotion, and other aspects of the music business.
Music Resource Links